As the last game we played was the best, I'll show a couple of hands. In this first hand, I expected a euchre, but no, not this time. I was kinda hoping Wes would play his right on my trump lead. He showed the difference between players that know what they're doing and those that don't.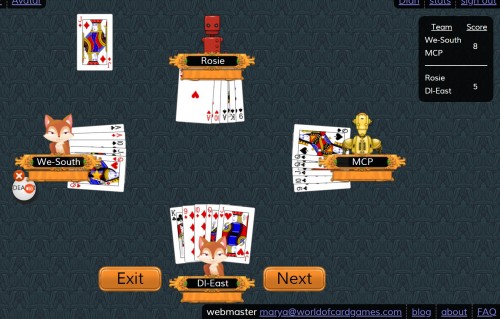 https://worldofcardgames.com/#!replayer ... %3A1%7D%5D
Ok, so now I'm desperate and decided to go down fighting. A next call with only a 10. 'Count on your partner for three?'
This put us at 7 to 9, my deal. Wes, having no stoppers, appropriately calls a block. Wes finished the game with a successful call at 9-9.